Let's put it on the map! How to design a cuddly, eye-blinking digestible and accessible geo-data visualization?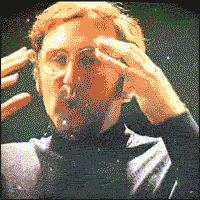 Too cluttered visualizations, confusing jargon, scary technology and communicating with the geo-data illiterate.. For many people, GIS technology is hard to understand.
So how do we design and build a map application showing a huge amount of geo-data accompanied by the elaborate functionality to discovered it? Adding more and more buttons, layers, panels, pop-ups, legends, draw tools, scale-bars and GIS terms makes an application confusing, scary and technically hard to understand for the crowd..
These days we have an incredible amount of (open-source) geo-spatial data, remote sensing data and insights, plus the tools to share them with the world! But how do we communicate with an audience that does not understand our jargon like: "CSV" or "polygon". Let alone know that the term "heat map", means something completely different then what a cartographer means. I often find myself confused and tangled up in conversations where, as a GIS and cartographic professional, you speak a different language then your clients. Also working together with other web-developers and data-designers, shows me how we have to educate and direct them into our GIS world.
Join the discussion about how to make user friendly, eye-blinking digestible, (non-technological scary), geo-data visualization for the web! I will show you some examples and share my opinion to get you started on thinking about what it means to share our geo-spatial insights with the world. We will follow different perspectives of the geo-data illiterate and get inspired by data visualization techniques, web design and interaction design.